Know Who We Are
Shri Sadhi Krupa Polysacks Pvt Ltd.
#1 Manufacturer & Supplier of Paper Laminated Bags, Paper Laminated HDPE Bag, Custom Laminated Paper Bags India
Shri Sadhi Krupa Polysacks Pvt Ltd. ( formally known as ToolAsian Polysacks Pvt. Ltd. ) is the Leading Manufacturers of Speciality industrial packaging bags & related products from PP / HD woven and PP non woven Fabrics with State of the Art Technology. Our main products are Paper-foil Laminated HD/PP woven Back Seam bags, Fabrics, HD/PP woven bags, BOPP printed woven bags etc. We also make LD/LLD/HM film Rolls, sheets and liners-bags, Printed Wrapping fabrics and Films, Metallic Laminated & printed Non woven fabrics, Poly-coated Papers etc.
Our Company is Promoted by Mr. Ashutosh Agrawal . He has done MS from USA with seven years of working experience there in US.
Mr. Ashutosh Agrawal
– CEO @ToolAsian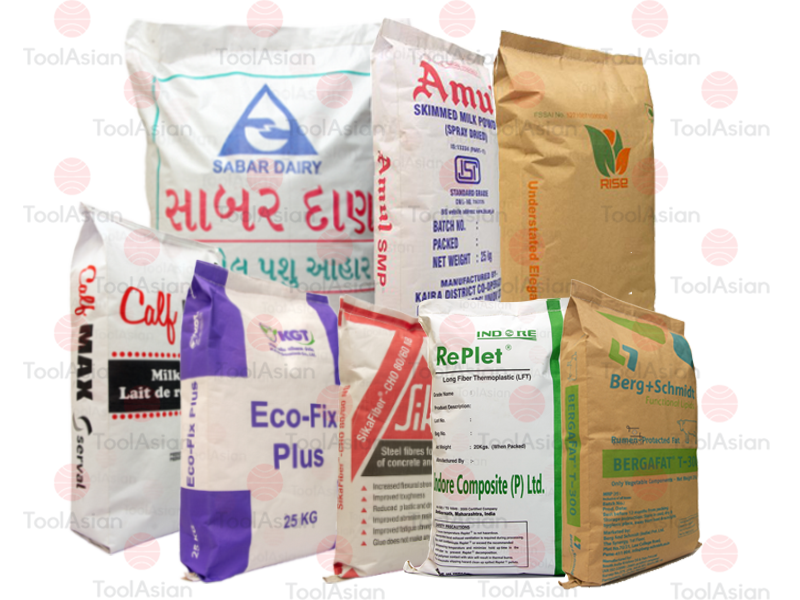 The Best Company Ever!!
We have two units, one is for making woven fabrics and another is
for extrusion coating, Printing, Tubing and finishing.
Why Choose Us?
We make Circular and Back Seam PP woven and BOPP bags, PP/PE woven and Laminated & Printed Fabrics for bags & Wrapping, Paper laminated bag, pp woven bags, paper laminated bags, custom laminated paper bags, PP non woven Plain Laminated and Metallic Laminated fabrics for Shopping bags, Poly Liners, Poly coated Papers etc.
Paper Laminated Bags
Laminated Paper Bags Manufacturers
Laminated Paper Bags Suppliers
Paper Laminated HDPE Bag
kraft Paper Laminated Bags
PP Woven Bags
PP Woven Bag Manufacturer
PP Woven Bags Manufacturer in Ahmedabad
PP Woven Bags Manufacturer in Rajkot
PP Woven bags manufacturer in India
Paper laminated bags
Laminated paper bags manufacturers
Laminated paper bags suppliers
Paper laminated HDPE Bag
kraft paper laminated bags